We Have Our Own Private Label Bottled Water!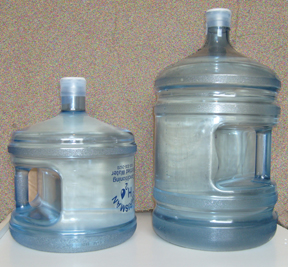 B1SRK Water Cooler, Cook and Cool for Bottle Use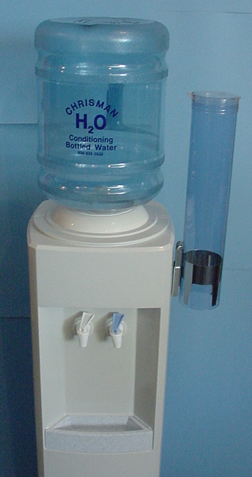 Cabinets are one-piece blow molded heavy-duty, textured polycarbonate.
Cabinets won't rust or stain carpets or floors, and the color is molded all the way through to help conceal scratches and scrapes.
The drip receptor is made of ruggedly molded ABS and is easily removable.
The self-closing, non-sweating, easy to operate faucets are made of durable polypropylene.
Our cold water reservoir is constructed of durable polyethylene with all the fittings integrally molded.
Cooling is accomplished with a refrigerated molded probe.
Reservoirs are nestled inside their one-piece expanded polystyrene foam insulation, yet can be easily removed for sanitizing.
Refrigeration unit is a convection-cooled condenser. Internally spring-mounted, hermetically sealed compressor with automatic overload protector.
No lubrication is needed. Refrigeration is controlled by an accurately calibrated capillary tube.
5 year refrigeration warranty
Cooler Rentals from $9.00 a Month! Purchase from $269

This top-of-line reliable bottle cooler features the industry's most advanced cooling technology and patented removable plastic reservoir that's easy to clean and dishwasher safe.
Standard Features:
Stylish design fits well in contemporary kitchen and break room decors
Scratch-resistant polycarbonate cabinet
Easy to clean and dishwasher-safe removable reservoir
Built-in safety-float to prevent overflowing
Inside/out cooling probe
Large drip tray
Patented WaterGuard® prevents spilling during bottle change and keeps dirt from entering the reservoir
Handles for simple mobility
Certified to NSF/ANSI 372 for low lead content
Energy star rated
UL listed
5-year limited warranty