Truckload sale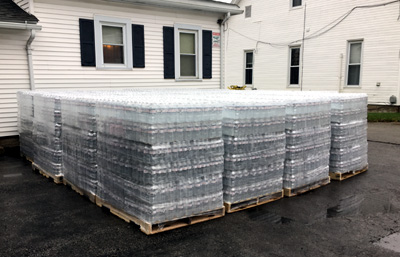 But one case of water and get one free with coupon.
Limit one per customer!
We are an authorized Aqua Systems dealer and are proud to be celebrating 70 years of serving South Central Ohio.
1947 – 2018
Our Bottled Water is Back! 16.9 Oz Bottles - 24 to a Case at Only $3.95! Stock Up!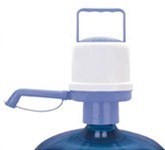 Back in stock! Manual water pumps for 3 and 5 gallon bottled water.
Just $l4.95 but for a limited time only $9.95 with coupon!
Designed for everyday use
Easily attaches to bottle in one motion
No collars to tighten
Includes adaptable tube system for 3 to 5 Gallon bottles
12 Individually packages pumps per case
Cost Effective/ Increased Sales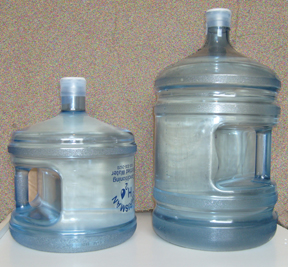 We Have Our Own Private Label Bottled Water! Cooler Rentals from $9.00 a Month! Purchase from $179
Chrisman H2O Video
SALT ALARM Never Run Out Again!
Makes a Great Gift!
Revere Wireless Low Salt Alarm
Regular Price $149 Now Only $99
The Revere wireless low salt alarm is the convenient, simple and affordable way to ensure you'll never be surprised by hard water again—protecting your skin, hair, clothes and appliances. It installs in minutes on nearly any softener brine tank, provides the most accurate salt level indication on the market, and—most importantly—notifies you almost anywhere in your home when it's time to add salt, with plenty of time to spare!
 Features
Easy to install
Works with most softening systems
Alerts you almost anywhere in your home